Meet Dr Glenn Neil (Chiropractor)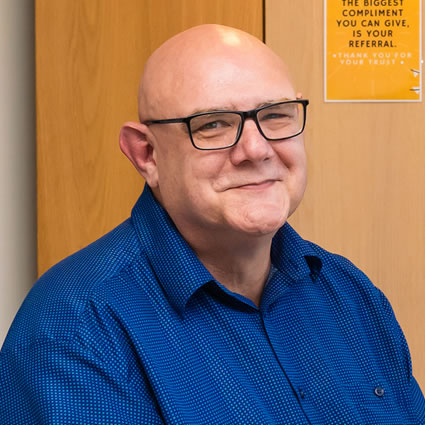 After experiencing his own structural health problems that traditional medicine couldn't help, Dr Glenn sought the expertise of a local chiropractor. Drawn to the transformative power of chiropractic care, he pursued his passion and graduated as a chiropractor in 2006.
For Dr Glenn, the most rewarding aspect of being a chiropractor is not only relieving patients' pain but also changing their bodies to a point where they thought it was unimaginable.
Extensive Education and Considerable Skill
Dr Glenn earned a Bachelor of Science degree in Human Biology (double major in Anatomy and Physiology) from Curtin University. He furthered his education by completing a double bachelor's degree in Chiropractic (Chiropractic Science and Clinical Chiropractic) at Murdoch University in 2006.
Skilled in the application of Advanced Biostructural Correction (ABCTM), Dr Glenn has achieved advanced Level III certification in this specialised field. His dedication to technical proficiency and continuous learning ensures that he provides the highest level of care to his patients.
With his comprehensive knowledge of the human body and commitment to advancing biostructural correction, Dr Glenn strives to deliver optimal outcomes for his patients.
EXPLORE OUR SERVICES

A Family Man and Active Individual
In addition to his professional pursuits, Dr Glenn is a devoted family man with five children, including two young boys. He cherishes spending time with his family, engaging in activities like bike riding, and playing board games.
Take That First Step Towards Better Health
Dr Glenn wants to help you elevate your wellbeing naturally. Give our practice a call today to schedule an appointment!
CONTACT US

Dr Glenn Neil | (08) 6161 0769